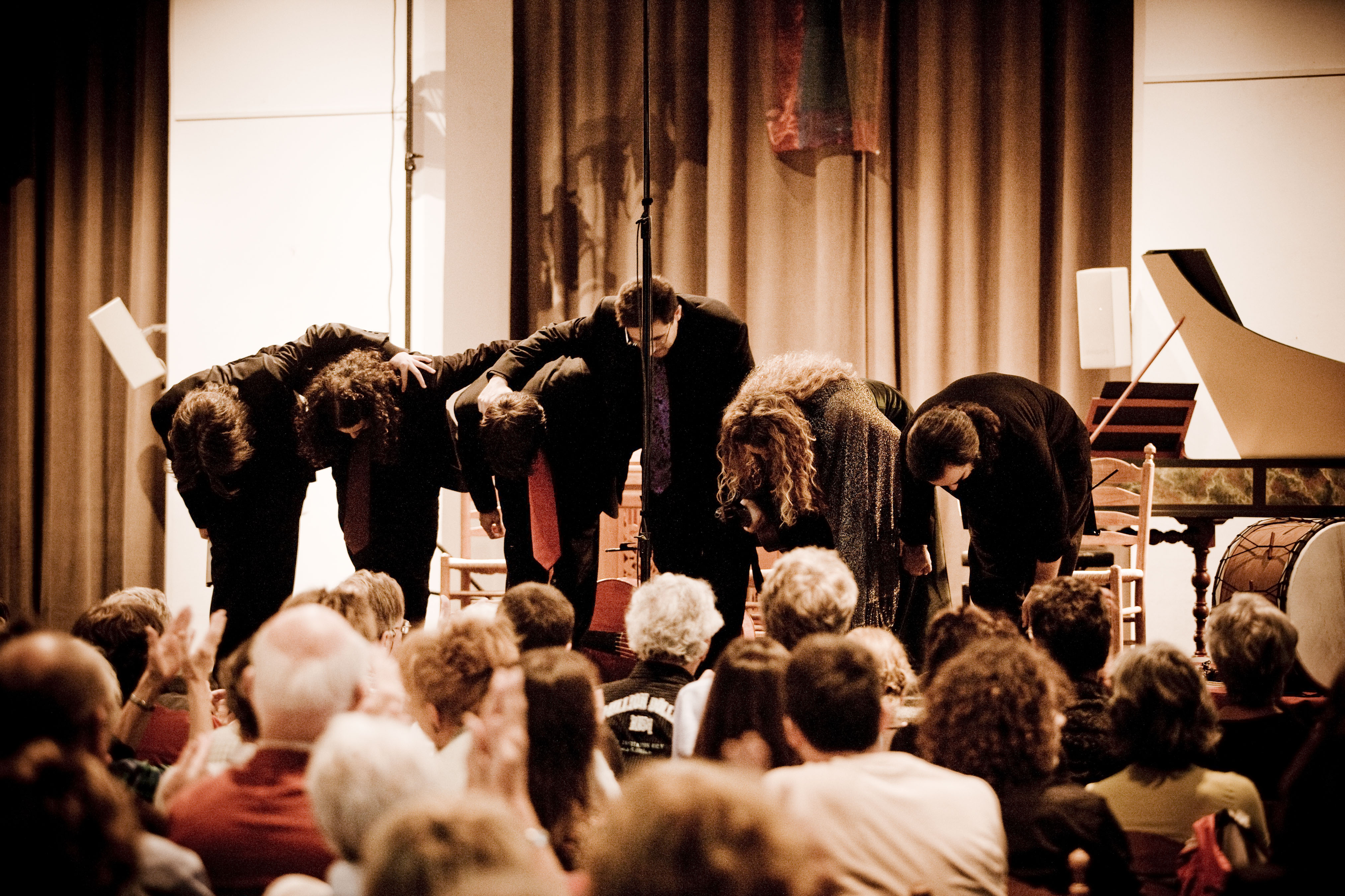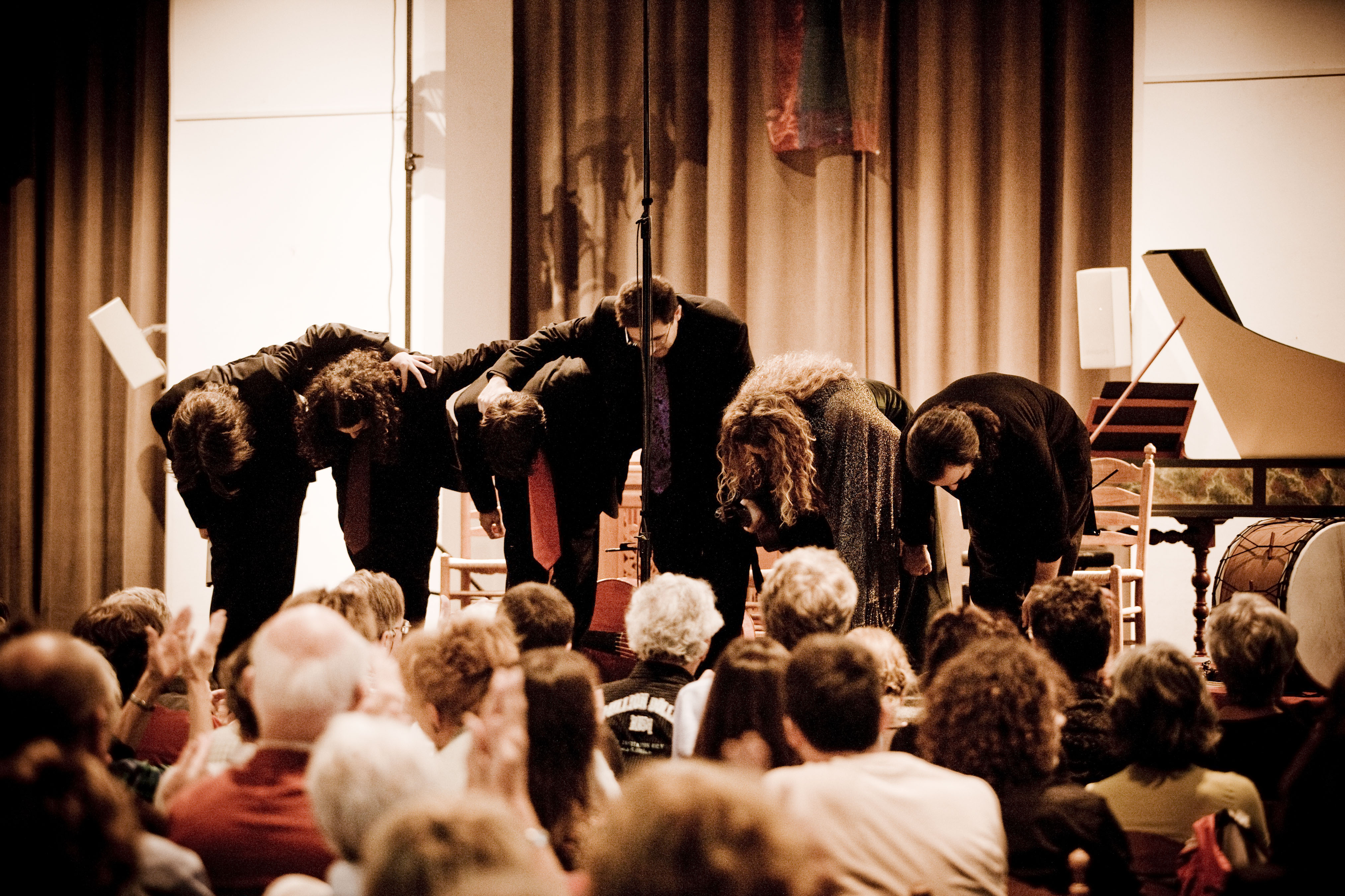 "At its best, the group's style came as close as anything I've heard to an early-music jam session, with caution thrown to the wind."
—The Irish Times, October 16, 2013
"Whereas for most period-instrument bands improvisation means judiciously adding ornaments, Mr. Parrilla and company go all out. Mr. Parrilla, on recorder, takes turns with the other instrumentalists elaborating on the composers' melodies, often adding modal touches and varying the rhythms, much as a virtuosic jazz band would do with a group of standards."
—The New York Times, February 17, 2011
"The star of this recording is recorder player, Vicente Parrilla, who has so consumed the model books that he can now speak their musical language with confidence and freedom and create truly modern performances. Parrilla should be considered among the most expressive and technically proficient modern recorder players."
—American Record Guide, November 01, 2011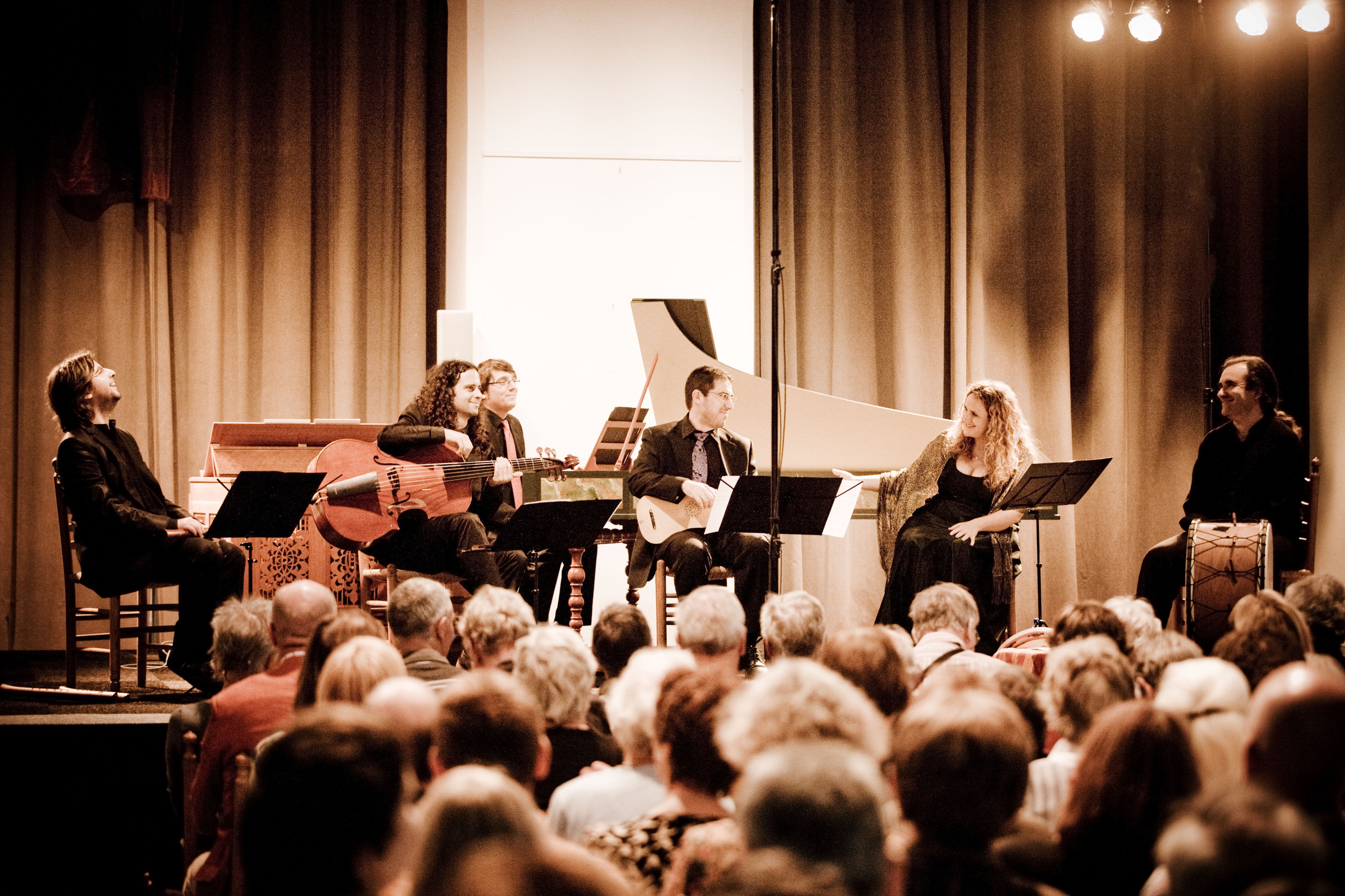 «Yr a oydo representa una de las más originales y poderosas aportaciones que haya hecho nunca un grupo español a la discografía del repertorio antiguo. […] Hablamos sencillamente de algunos de los más dotados músicos españoles de su generación, lo que muestran de sobra con glosas que bordean en ocasiones el límite de las posibilidades de cada instrumento. […] Hay aquí fantasía, imaginación, sensualidad, exuberancia, pero también una manera de hacer que invita a la reflexión sobre la auténtica naturaleza de la música.
[…] Lección sobre las posibilidades de una visión del repertorio occidental que, sin dejar de ser riguroso en informado, se aparta de los caminos más trillados del academicismo».
"I was particularly impressed with More Hispano's beautifully unfettered style of improvisation. The ensemble's excellent performance is tightly knit and brimming over with energy, from the wonderful and unpredictable instrumental improvisation to the rapturous singing by soprano Raquel Andueza. The recording is an absolute joy to listen to."
—Bernard Gordillo, on Harmonia Early Music's podcast (Indiana, USA), May 28, 2010
"One of the most original and powerful spectacles on offer from Spanish early music today."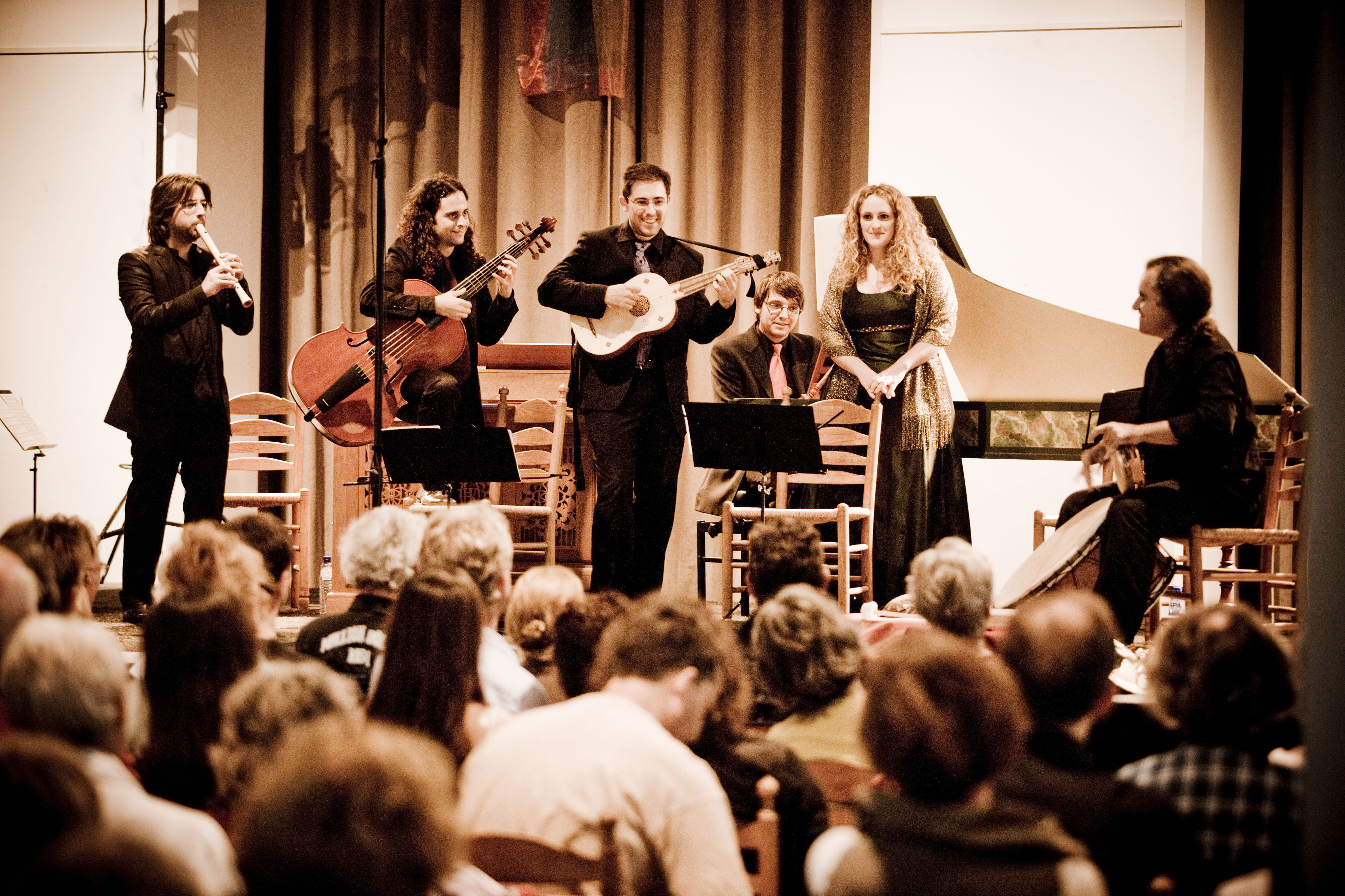 "The crowning concert of the entire Festival Oudemuziek Utrecht. Their performance brought tears to my eyes from the sheer pleasure and joy at hearing such virtuoso and passionate performing, which had all of the truth and immediacy of a jazz concert."
—Goldberg Magazine, October 2008
"Alte Musik voll spontanem Leben — Verzierung und Improvisation sind Techniken der Alten Musik […]. Der spanische Blockflötist Vicente Parrilla […] hat sich diesen Künsten so intensiv gewidmet, dass er sie bis zur Verselbständigung, sogar bis zur Eigenkomposition einsetzen kann. Das ergab einen spannenden Abend der spontanen Interaktion und Virtuosität […]. Ein tiefes, technisch bewundernswertes Eintauchen in frühe Musik. "Jede Note, die ich spiele, ist von mir", sagt Vicente Parrilla. Abgesehen von seiner hohen Kunst, eine wunderbare Grundeinstellung für jeden Musiker."
—Tiroler Tageszeitung, July 18, 2013
«Un trabajo lleno de fantasía, imaginación, hondura y virtuosismo, que en directo conforma un espectáculo fascinante, con mucho de sesión de jazz, y tal y como ha quedado recogido en este disco resulta de una exuberancia, una vitalidad y una sensualidad deslumbrantes».
—Diario de Sevilla on the release of Yr a oydo, April 10, 2010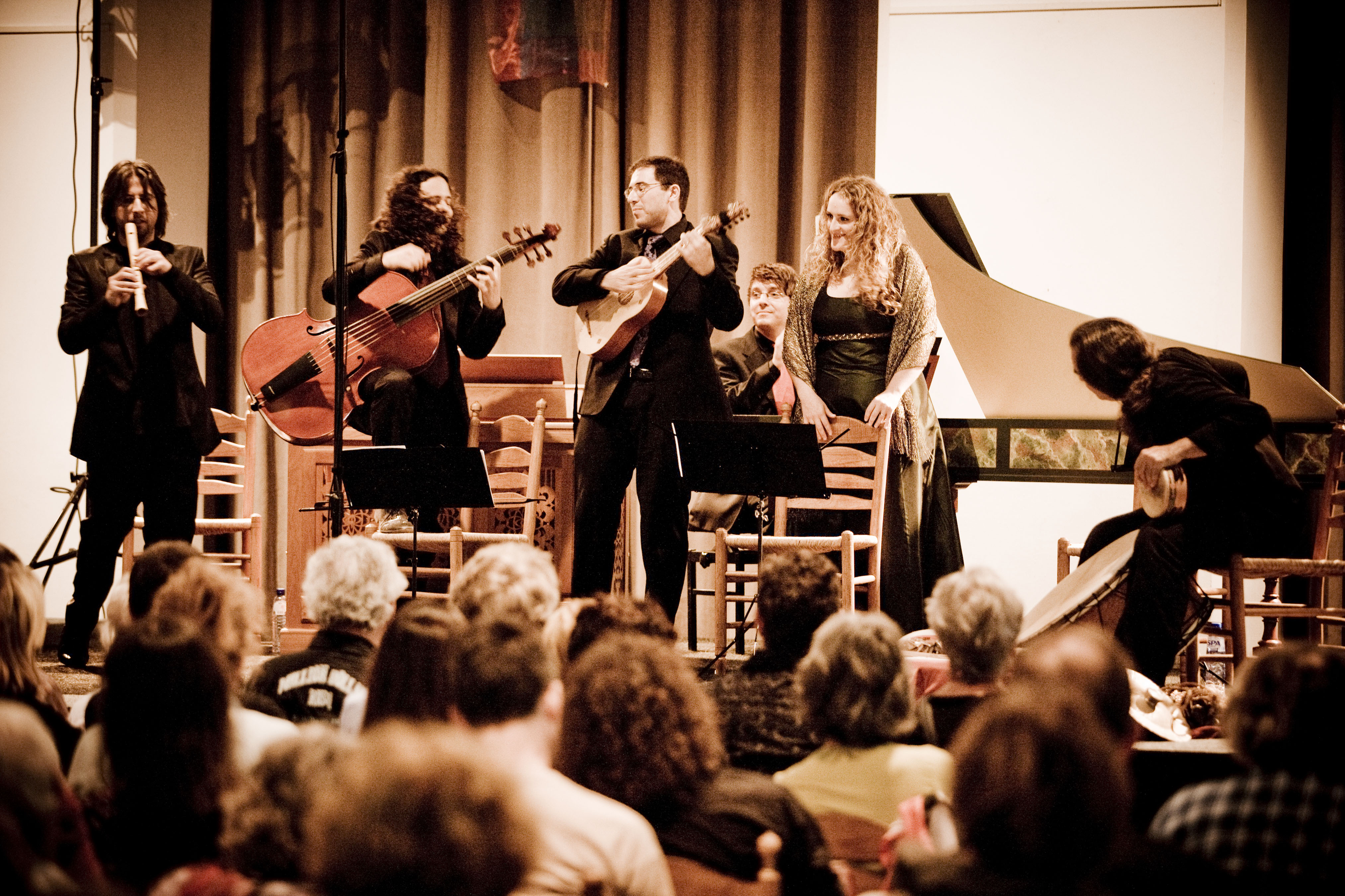 «Vuelta de tuerca a la música antigua».
—La Nueva España, Asturias, December 21, 2008
«Especial mención para el virtuosismo, rozando lo inverosímil, de Vicente Parrilla».
—Diario de Sevilla, October 29, 2006
«A destacar especialmente las intervenciones del flautista y director del grupo, Vicente Parrilla, que une a una delicadeza y un gusto exquisitos una depuradísima técnica».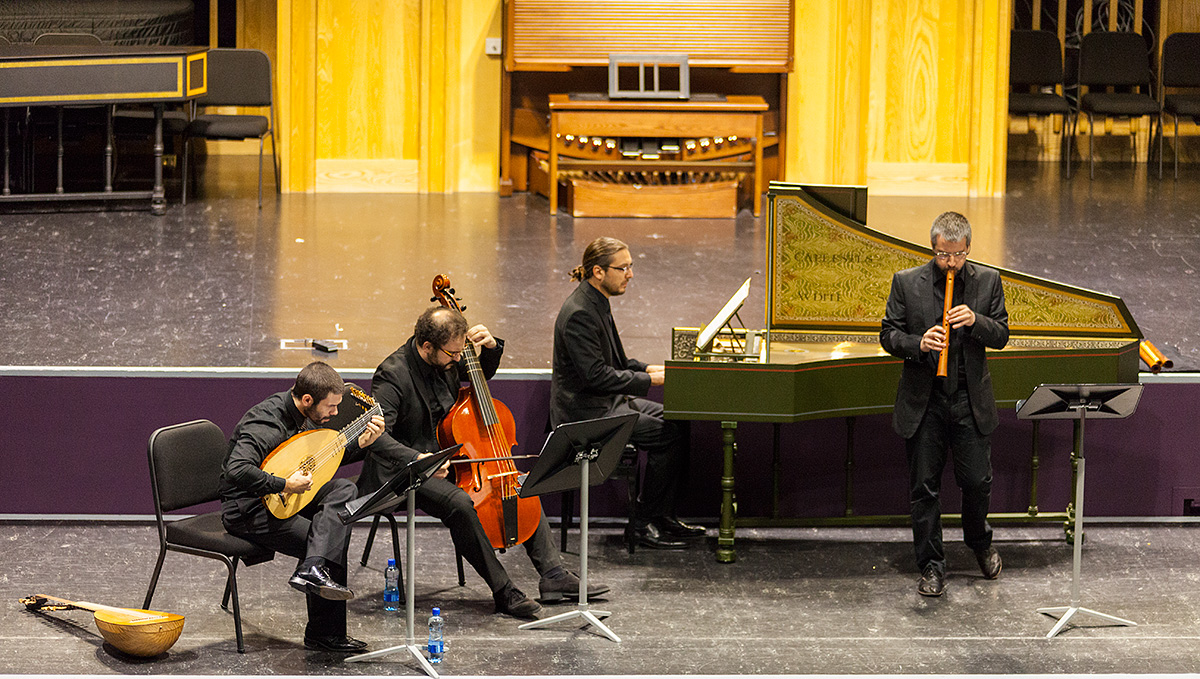 «Vicente Parrilla está simplemente soberbio con la flauta dulce».
«Mis inmejorables referencias sobre el flautista Vicente Parrilla han demostrado ser dignas de crédito: […] su técnica es magnífica y su conocimiento del estilo sólo puede calificarse de excepcional».
—CD Compact
«Interpretaciones estimulantes, imaginativas, de notable intensidad expresiva y frescura, en las que los miembros de More Hispano tuvieron ocasión sobrada de mostrar su entendimiento de las prácticas antiguas de ornamentación. Especial mención para el virtuosismo, rozando lo inverosímil, de Vicente Parrilla, la elegancia de Fahmi Alqhai y la chispa, por momentos un punto extravagante, de Alvaro Garrido».
—Diario de Sevilla, Olivares vive el arte de la glosa, October 29, 2006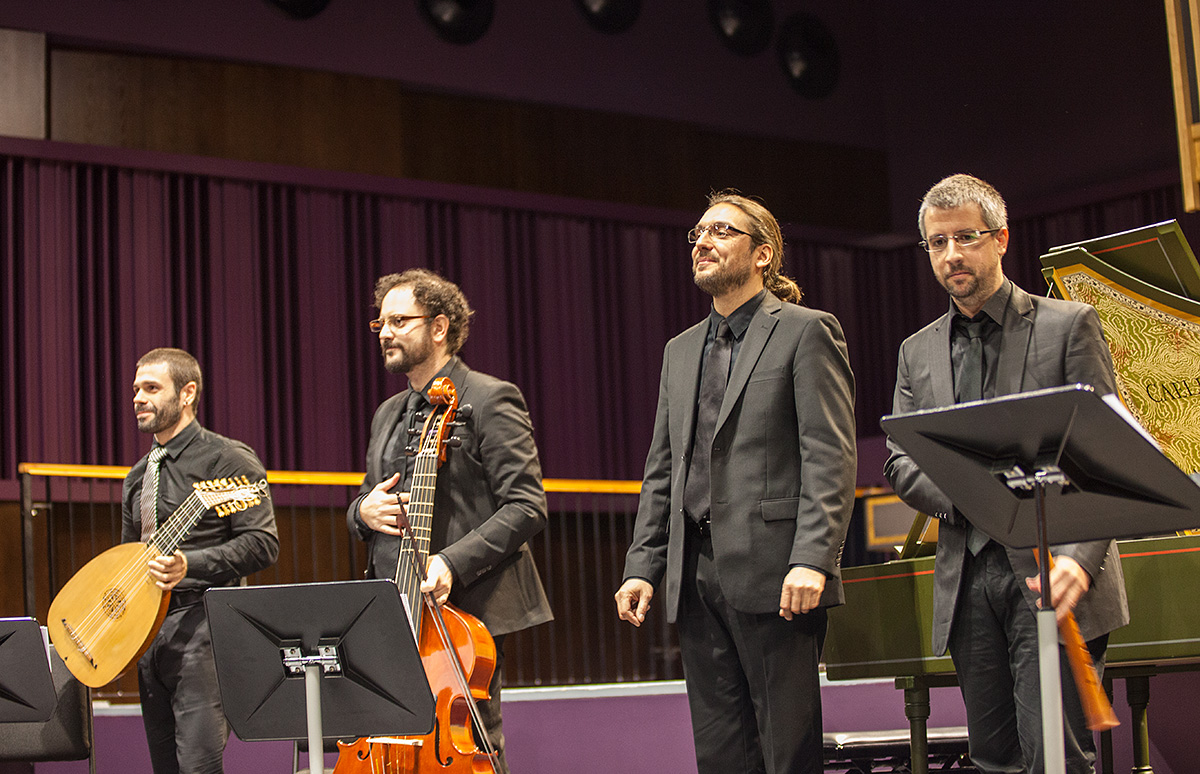 «Excepcional Vicente Parrilla en todo tipo de glosas y disminuciones, obteniendo unos contrastes de dinámicas y colores que no solemos relacionar con las flautas dulces».
—Diario de Sevilla, Improvisando entre naranjos, April 1, 2006
«(…) Extraordinarios Parrilla y Alqhai en el Concierto para flauta y viola de Telemann, de gran vitalidad rítmica y con un tercer movimiento (Dolce) de mágica suspensión del tiempo».
—Diario de Sevilla, January 28, 2006
«(…) Lo cierto es que la apuesta pionera de Vicente Parrilla, director además de flautista, de recuperar y aplicar en el repertorio renacentista el arte de la improvisación, creó un clima excepcional de fascinación y encantamiento entre los oyentes».
—ABC, Ecos del XVI, July 18, 2005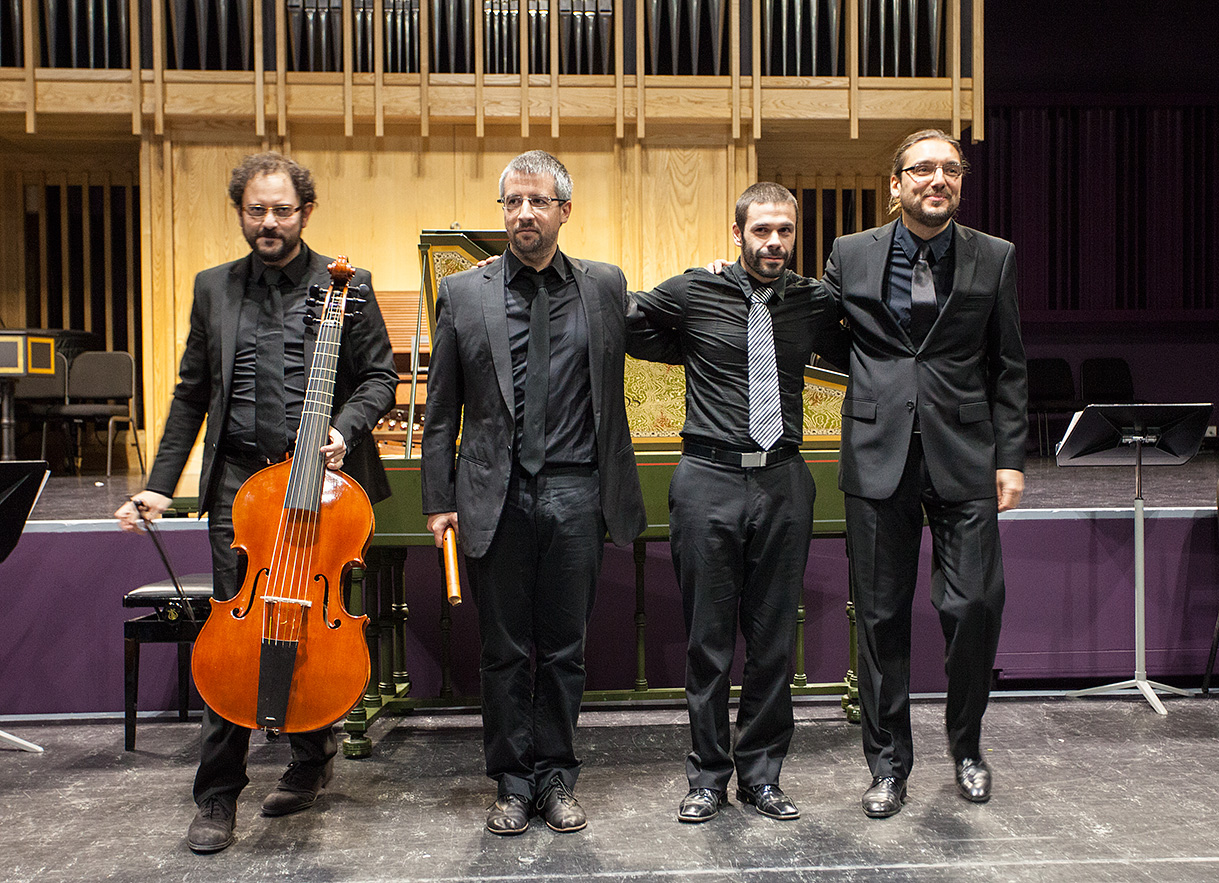 «(…) el propio Parrilla tenía a su cargo la mayor parte de las glosas, que ejecutó con prodigioso virtuosismo e intachable musicalidad en un buen número de flautas de diversas tesituras».
—Diario de Sevilla, Glosando entre jardines, August 20, 2003
«Con un programa original, audaz y sin concesiones, más dirigido al intelecto que al corazón, asistimos ayer a una magnífica exhibición de virtuosismo y musicalidad por parte de tres jóvenes que habían demostrado ya en anteriores actuaciones, con agrupaciones diferentes, su extraordinario potencial. (…) Una auténtica exhibición de virtuosismo marcó el tramo dedicado a las piezas del Codex Faenza, dominadas por los procedimientos de disminución (división de las notas en valores más breves con objeto de ornamentar la melodía) y en las que Vicente Parrilla no perdió el control en ningún momento, logrando una extraordinaria variedad de matices».
—Diario de Sevilla, Virtuosismo, audacia y originalidad, May 18, 2002
«(…) Demostraron virtuosismo, facilidad para el matiz, musicalidad y noble expresividad, reflejados también en las obras del violinista italiano afincado en Londres Nicola Matteis y en la Recercada segunda de Diego Ortiz, con que pusieron fin a su magistral y muy aplaudida actuación».
—Diario de Sevilla, Virtuosismo y musicalidad, November 22, 1999