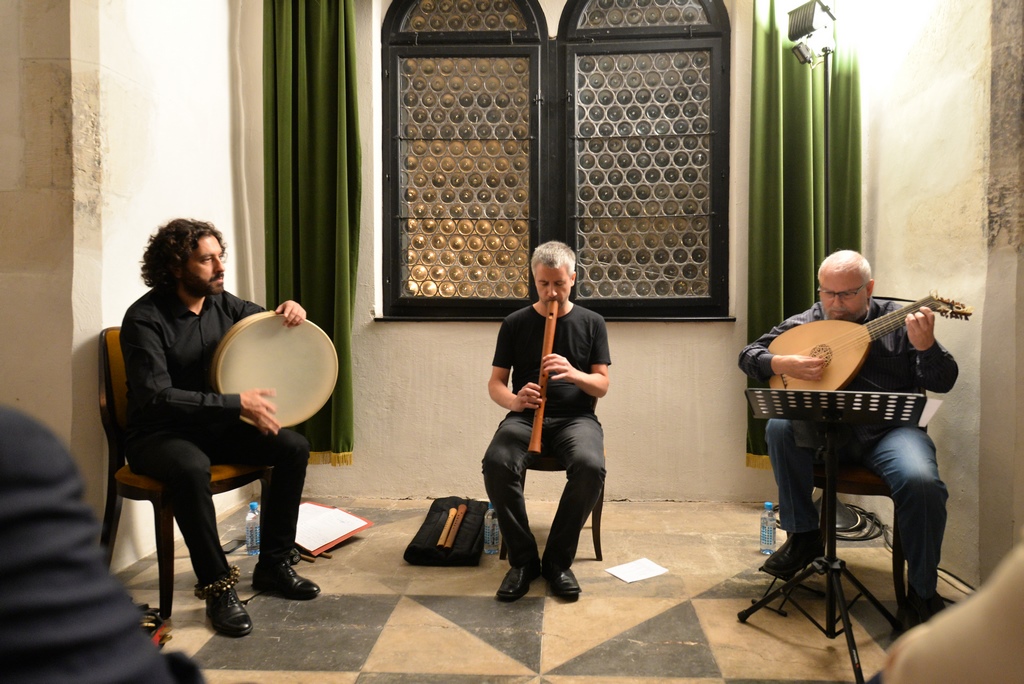 And not on paper, but on stage: right in front of the public — improvisation and full-of-risk embellishments, creativity, communication and virtuosity all make each one of our shows a unique spectacle.
Under the artistic direction of Vicente Parrilla, More Hispano offers unique projects, in keeping with an extremely unusual concept within the field of early music performance today: the fully improvised performance of all the pieces included in our programmes.
Since 2005, we have focused exclusively on developing and recovering the lost art of improvisation within the early music repertoire — an essential tool that allows us to achieve fresh, surprising live performances loaded with great communicative power. The incorporation of the art of improvisation adds a new dimension to live performance as a result of the direct communication it allows with the audience and has always been warmly received by the public.
Our debut album was entirely dedicated to 17th-century Spanish composer Bartolomé de Selma y Salaverde Canzoni, Fantasie et Correnti. In April 2009, we captured a recording session on tape from which our two most recent albums were produced: Yr a oydo (2010) (old Spanish for Going by ear) —a disc devoted to improvisation in Renaissance and early baroque music— and Glosas (2011) —a very personal project which brings together original and unpublished material in the form of new embellishments on Renaissance music.
Visit the discography section for more details.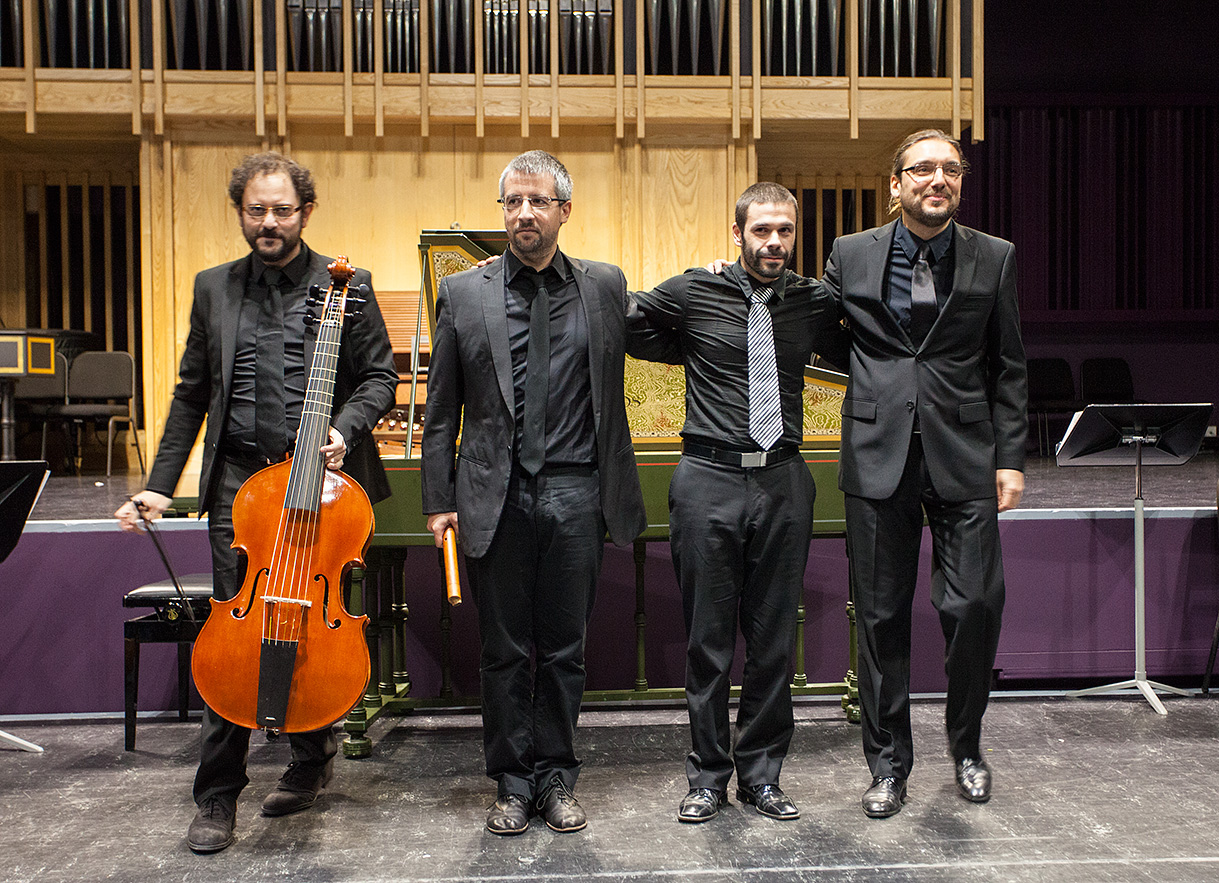 Founded in 1998 following the production of their debut album, More Hispano brought together a group of musicians of great renown today, many of which currently work as soloists on their projects and careers. One of More Hispano's most substantial assets: they have been playing together in different projects for more than 20 years.
A bit of etymology on the origin of the ensemble's name: More Hispano is a Latin expression found in several motets and masses collections by some of the most eminent authors from Renaissance Spain, such as Tomás Luis de Victoria or Francisco Guerrero. This expression referred to the use of melodies of Spanish origin in their compositions, such as Pange Lingua or Vexilla Regis.
More Hispano's performances have always been warmly received by the public — besides being celebrated by the specialist press. Here are a few quotes:
"At its best, the group's style came as close as anything I've heard to an early-music jam session, with caution thrown to the wind."
—The Irish Times, October 16, 2013
"Whereas for most period-instrument bands improvisation means judiciously adding ornaments, Mr. Parrilla and company go all out. Mr. Parrilla, on recorder, takes turns with the other instrumentalists elaborating on the composers' melodies, often adding modal touches and varying the rhythms, much as a virtuosic jazz band would do with a group of standards."
—The New York Times, February 17, 2011
"One of the most original and powerful spectacles on offer from Spanish early music today."
"The crowning concert of the entire Festival Oudemuziek Utrecht. Their performance brought tears to my eyes from the sheer pleasure and joy at hearing such virtuoso and passionate performing, which had all of the truth and immediacy of a jazz concert."
—Goldberg Magazine, October 2008
Read more on the press page.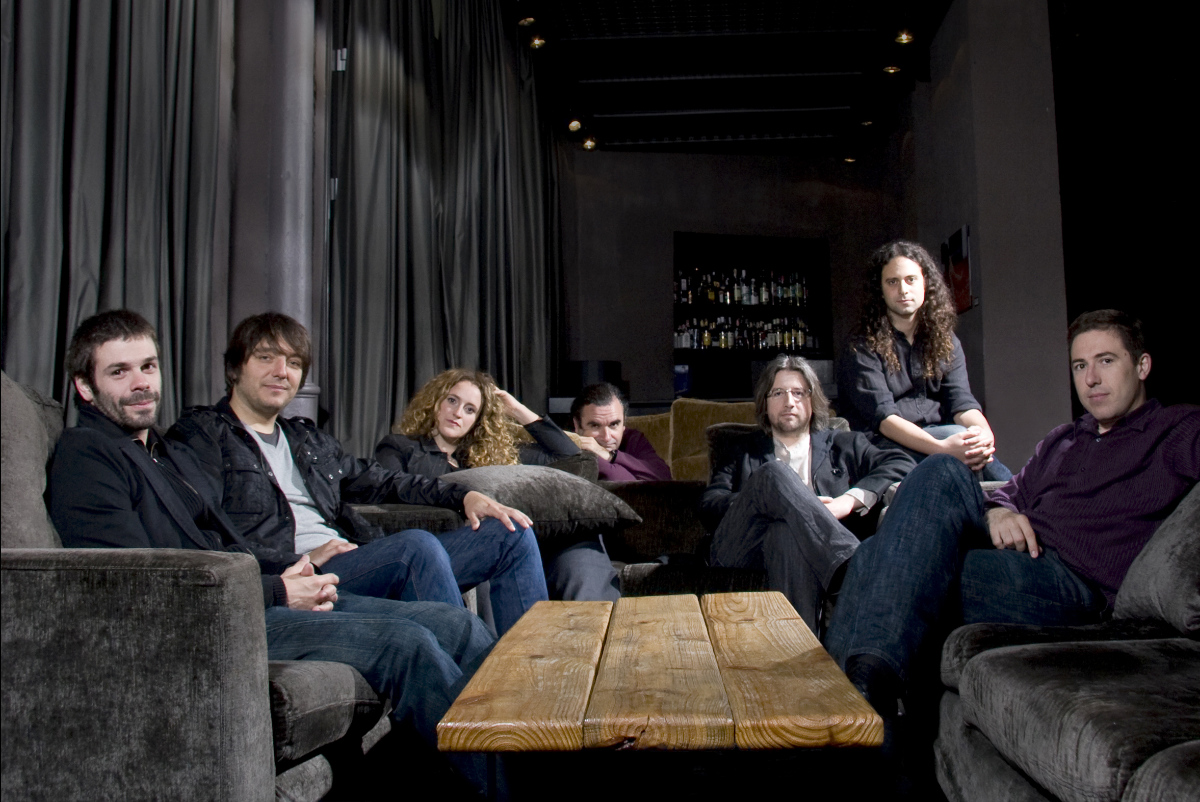 More Hispano has performed in festivals such as: