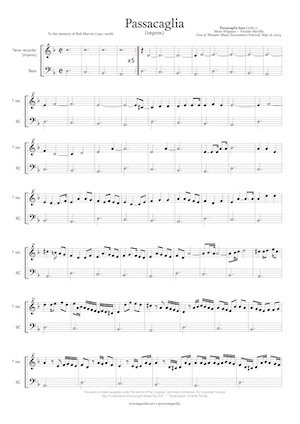 Here's a new transcription of a passacaglia improvisation from a concert in Warsaw in 2014. Music notation is synced with the video below.
I recommend that you check out the full version here: it allows you to transpose the score, slow down the music, loop sections, see a visual keyboard, etc.
Get access to the PDF score.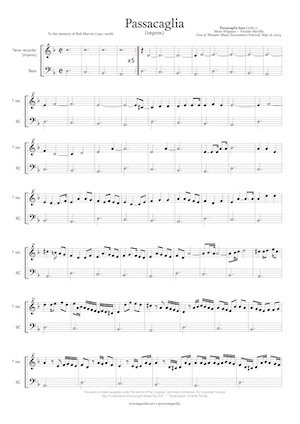 More Hispano — Vicente Parrilla
Vicente Parrilla, recorder & musical direction Juan Carlos Rivera, vihuela Rami Alqhai, viol Javier Núñez, harpsichord